| | | |
| --- | --- | --- |
| | Urquhart. | |
Associated Chapels: None known.
OS Ref: NJ 289626 RCAHMS No: NJ26SE 9
Urquhart is, of course, better known for the ancient Priory which stood nearby. The church and lands of Urquhart were annexed to the Priory from its foundation and this is confirmed in 1182. (Dunf. Reg. 33-4,238) The parish church, dedicated either to St Mary or St Margaret, was served by the Priory and later, when Urquhart and Pluscarden Priories were united, by monks from the more distant 'Vale of St Andrew'.
Within the church beside the graveyard (what used to be the church halls) is an ancient wheel-cross, roughly 2 feet by 1 foot, in a panel with a decorative edge. It is thought to have come from a Celtic church which stood nearby before either the parish church or the Priory was founded.
Nothing remains of the old parish church within the graveyard.
There are three churches of Urquhart in the north and this can and has led to much confusion amongst the unwary! There is this church, within the Deanery of Elgin, another, Kilmore, beside Loch Ness in the Deanery of Inverness (NH 515296), and one in the Diocese of Ross (NH 581585).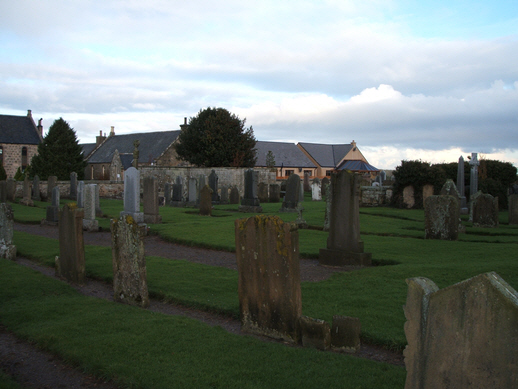 The graveyard at Urquhart where the Parish Church stood.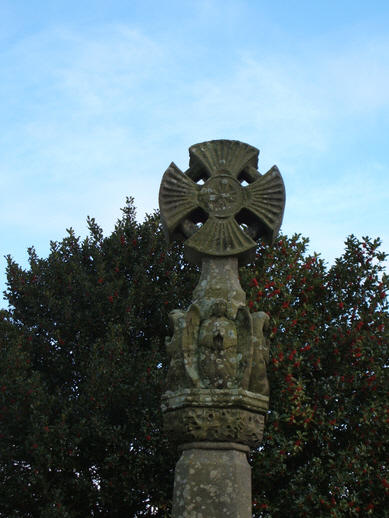 The head on an interesting memorial within the churchyard.

e-mail: admin@cushnieent.force9.co.uk
© 2005 Cushnie Enterprises