Firth's Celtic Scotland makes the following awards to Web-sites which display work and content of an acceptable quality.
| | | | | |
| --- | --- | --- | --- | --- |
| | Outwith Celtic Lands | About Celtic Church | Religious | General Interest |
| Order of St Andrew | Yes | Yes | Yes | Yes |
| Order of St Drostan | Yes | Not necessarily | Yes | Yes |
| Order of St Erchard | Yes | Not necessarily | Perhaps | Yes |
| Order of Colum Cille | Not allowed | Yes | Yes | Yes |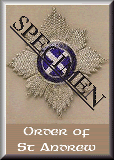 This is the highest award that we present to sites from parts of the world outside the "Celtic boundaries". In addition to the General Conditions, a site that wishes to be considered for this award must make a valuable contribution to the body of knowledge which acts to illuminate the world of the ancient Celtic Church. Content should be historically rich and accurate.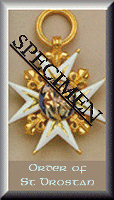 This award is no less valuable and is presented to those Web-sites which display great sympathy with the ideals of the ancient Celtic Church. This award is available to sites from any part of the world. There is not the same requirement for historical content but the site will probably have a "religious nature".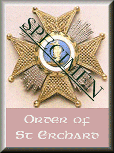 Subject to the General Conditions, this award is given to a Web-site which would, in our most humble opinion, be an interesting place for any God-fearing Celt to visit!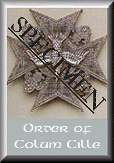 This is the supreme award and is presented only to Web-sites from the Celtic lands of Alba (Scotland), Eire (Ireland), Cymru (Wales) and Brittany. Sites must demonstrate all of the qualities required for the award of the Order of St Andrew. This is a very rare award and is made only in the most exceptional of circumstances. It marks a Web-site of national importance which makes a major contribution to the understanding of the ancient Celtic Church and its impact on the peoples of these Celtic lands.

For a Web-site to be considered for one of our awards it must first satisfy the following General Conditions and then the conditions for the individual award.
1. The site must be interesting and well written.
2. It must not be a commercial site.
3. No pornography.
4. All graphics must be original or be correctly attributed.
5. Graphics must load as quickly as possible.
6. The site must not contain lots of superfluous stuff (we are not impressed with banner ads., pop-up screens, etc.)
If you would like to apply for an award the please use the Application Form to e-mail us giving details of your name, your site's URL and brief details of its contents. This is a "low-tech" application procedure since we prefer to keep the "personal touch"! Once we have visited your site you will receive an e-mail to tell you if you have received an Award.
Please don't be offended if you do not receive an award. We simply believe that the value of award schemes on the Internet depends on their rarity. This means that you should be extremely proud if you do receive one of ours! Please feel free to view the list of those who have received Awards to-date.

e-mail: cushnieent@gmail.com
© 2005 Cushnie Enterprises