| | |
| --- | --- |
| | THE CATHEDRAL. |
The beautiful cathedral of SS Peter and Boniface, built of red sandstone, was an architectural gem, and remarkable for the finish and exquisite beauty of even its smallest mouldings.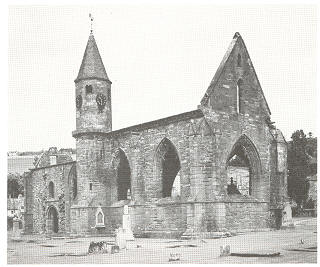 Boniface (known also as Curitan) is supposed to have been an Irish monk of the seventh century . Having visited various places in Pictland, and being well received by the High King, Nectan MacConnon MocuErp (599-621), he founded churches at Restenneth and Invergowrie which were both dedicated to St Peter. Finally he landed at Rosemarkie, on the north side of the Moray Firth, the site of an old community founded by Lugadius or Moluag of Lismore, where also he built a church and dedicated it again to St Peter.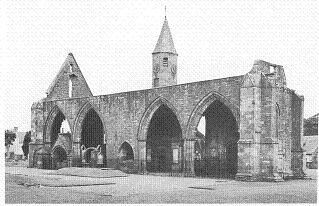 It was of the most pure and most elaborate Decorated style. Little more than a roofless aisle now remains, the greater part having been destroyed by that agent of darkness, Cromwell, who sent the materials thus obtained to build a fort at Inverness. But even before this in 1572 the Regent Morton had had his way and had ordered the cathedral "choir and aisles" to be stripped of their lead through the forfeiture of the bishop as a traitor!
The building took the place of an earlier one at Rosemarkie, founded either by King David I or Bishop Robert of Ross, on the site of one erected by St Boniface around AD716. The See was refounded 1124-8, and the present cathedral started to be erected at the beginning of the fourteenth century.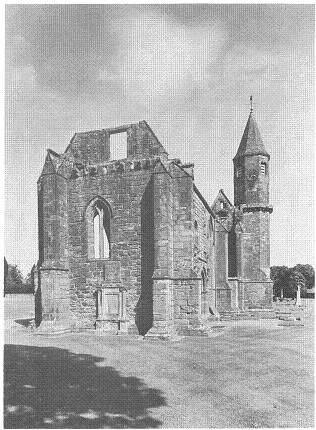 The church, 185 feet long, was pure Decorated, and consisted of a nave of four bays, with aisles 14 feet wide and round-headed windows, a choir with aisles, a Lady Chapel, west tower, a quasi transept, a rood turret, and on the north-east a vaulted chapter-house over a crypt. The groined south aisle of the nave, 100ft by 30ft, and part of the detached chapter-house are all that now remain of this glorious building. The east window of the nave was of five lights. A bell dated 1460, known as the "Angelus Bell" is preserved in Inverness. A coffin with a cross-legged effigy, possibly that of Bishop Gilbert's brother, remains. Two decorated arches divided the choir from the south aisle: one contains the tomb of a benefactress, the Countess of Ross, who had, as her second husband, the infamous "Wolf of Badenoch"; the other retains a Perpendicular tomb with a bishop's effigy, possibly that of Bishop Fraser. On the north side are a tomb of an Earl of Ross.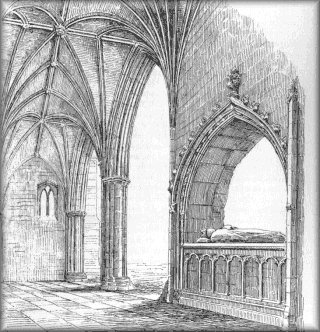 Bishop Fraser's tomb.
There was a Lady Chapel, a chapel of St Nicholas, and one dedicated to St Boniface, besides an altar of St James.
The Bishop's Palace was destroyed by Cromwell as well even though, as Bishop Leslie says, this beautiful building, situated near the prebendal manses, "was inferior to few" in splendour and magnificence.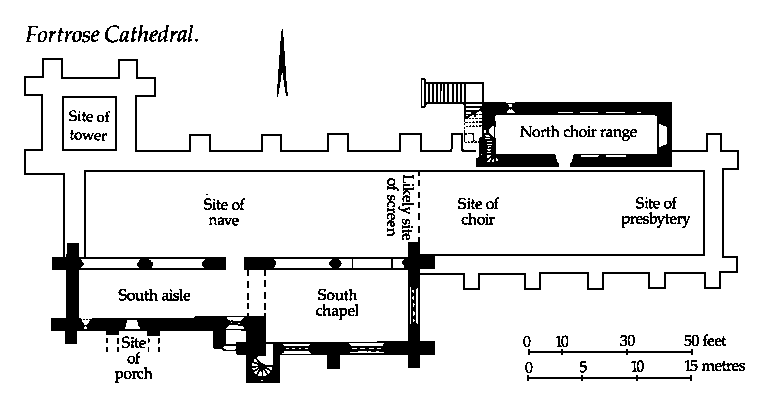 e-mail: admin@cushnieent.force9.co.uk
© 2005 Cushnie Enterprises