| | | |
| --- | --- | --- |
| | Rothymay. | |
Associated Chapels: Knauchland.
OS Ref: NJ 555483 RCAHMS No: NJ54NE 8
The dedication of this church is a 'classic' - St Peter and St Drostan - showing the attempt of the Romanists to replace original Celtic name with a more 'correct' scriptural dedication. As so many times, the tenacity and conservatism of the local peoples has retained the old name in spite of the pressures that would have been brought to bear to eradicate all trace of Celtic associations.
The original church is said to have stood here from the 6th Century, being replaced by a medieval building which was pulled down in 1752. Within the graveyard was also the old castle which was demolished in 1959.
It is said that in origin this was a chapel called Rechmalrune, becoming a parish c.1244x1251.
In medieval times, this church was part of the Bishop's mensa.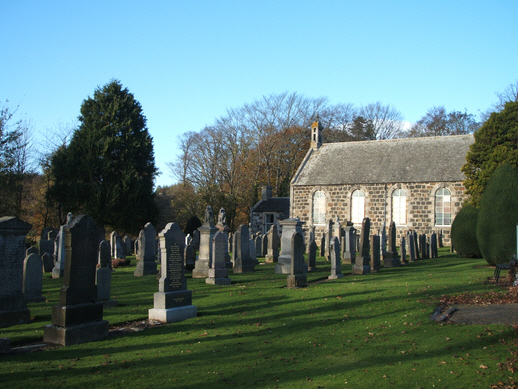 The present church of Rothiemay.
A chapel is said to have stood at a site to the north still known as Knauchland (NJ 561516) and there is supposed to have been a holy well here also. The well was sometimes known as 'Monks Well'. The foundation appears to have been ascribed to St Nachlan (Nathalan) and the only remains are the footings of a farmstead.

e-mail: admin@cushnieent.force9.co.uk
© 2005 Cushnie Enterprises