| | | |
| --- | --- | --- |
| | Mortlach | |
Mortlach is an ancient and historic community which nestles slightly upstream of the point where the Dullan Water flows into the world famous (for whisky drinkers) Fiddich River. There has been a settlement here since the very earliest period in history. It was close to Mortlach that the invading Danes were put to flight after a decisive victory by the Scottish King and here, in the virtual amphitheatre which is now the cemetery, that Moluag of Lismore, or his disciples, founded a church c.566 AD.
The Celtic muinntir was one of the main centres of learning in the north of Caledonia and was closely associated with its sister community on the other side of the Cabrach at Clova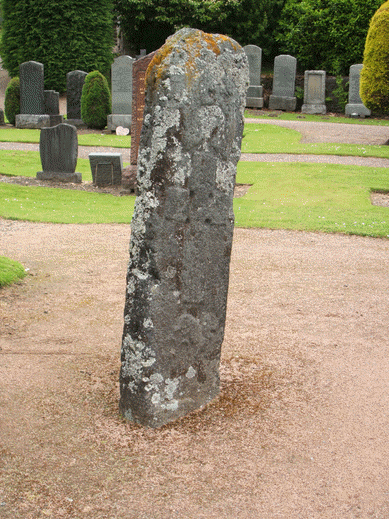 The cross is plainly visible on the 'Battle Stone' in the cemetery - the other symbols are not so clear.
The church today seems to exhibit very little of its ancestry from the outside, but on closer inspection, the eye is led towards the lancet windows. From the inside of the church the antiquity of fragments of the fabric is indisputable.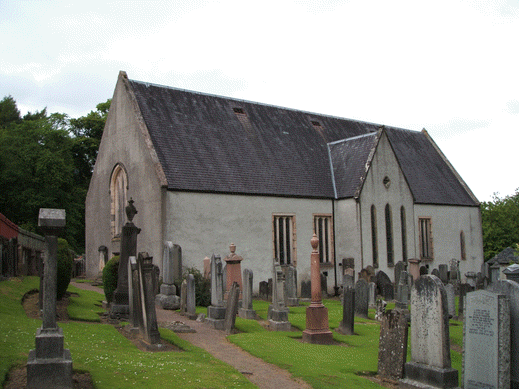 Mortlach does its best to hide its ancient fabric.
Nearby, a Pictish Fort is situated on the top of Little Conval, NJ 294395, directly west of the church.

e-mail: admin@cushnieent.force9.co.uk
© 2005 Cushnie Enterprises