| | | |
| --- | --- | --- |
| | Kirdals. | |
Chapel within the Parish of: Knockando.
OS Ref: NJ 175397 RCAHMS No: NJ13NE 14
The site of the Chapel of Kirdals lies close to "the Bishop's Croft". Its remains form a turf-covered cairn which has suffered a little from the processes of agriculture but the centre is perhaps undisturbed. The view from the farm (presently uninhabited) at Bishop's Croft is absolutely stunning and one can well believe that the Bishop, whose barony lands of Knockando extended all around, would have chosen this site for a dwelling and hence, perhaps, a chapel. It is at the confluence of a number of natural routes through the nearby hills.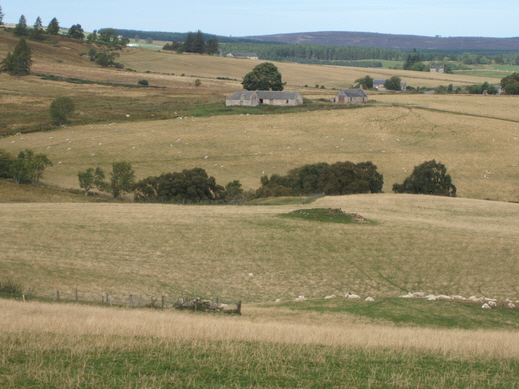 The remains of the chapel at Kirdals viewed from the Bishop's Croft looking north. The
chapel site lies in the field in the middle distance.

e-mail: admin@cushnieent.force9.co.uk
© 2005 Cushnie Enterprises