| | | |
| --- | --- | --- |
| | Keith. | |
Associated Chapels: None known.
OS Ref: NJ 427507 RCAHMS No: NJ45SW 5
Of old known as Keithmalruf or Kilmalrus, the church here is believed to have been founded by St Maelrubha in Celtic times. The church is believed to have been granted to the Abbot of Kinloss by King William the Lion (1165-1214) and the Abbots are known to have held courts of regality here.
In the medieval era (c.1222) the church of Keith was part of the Episcopal Mensa of the Bishops of Moray. It is probable that the Bishop had the fruits of the church whilst the Abbots of Kinloss held the lands of Keith.
There are no remains of the early churches although it is said to have stood within the old graveyard which now has a Tesco store as a neighbour! There are drawings which show the last church to have stood here to be a long building with a central tower which was used as the town jail.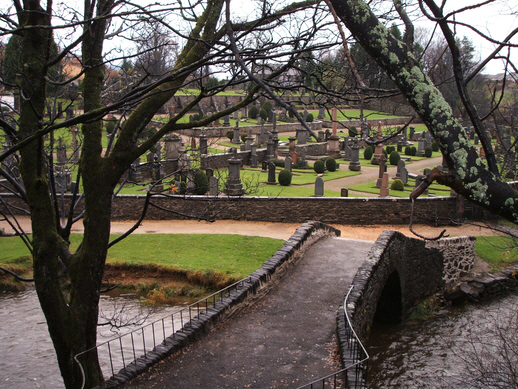 The old graveyard at Keith from the north side of the River Isla.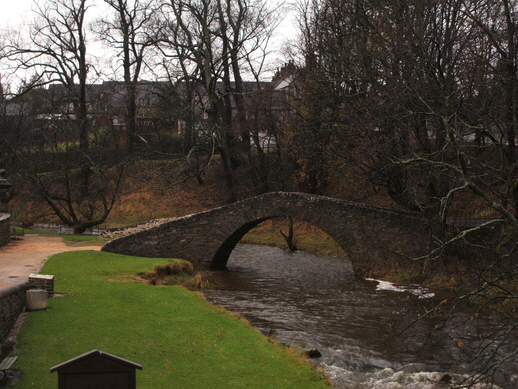 The bridge over the Isla.

e-mail: admin@cushnieent.force9.co.uk
© 2005 Cushnie Enterprises