| | | |
| --- | --- | --- |
| | Dundurkas. | |
Associated Chapels: Orton (St Mary).
OS Ref: NJ 302510 RCAHMS No: NJ35SW 4
Dedicated to St Mary of Grace, the church of Dundurkas (or Dundurcas) lies to the north of Rothes on the west bank of the River Spey. It was a mensal church of the Bishop of Moray in medieval times. There is very little information available about the pre-reformation church here although Symon, Vicar of Dundurkus, witnessed a charter in 1244.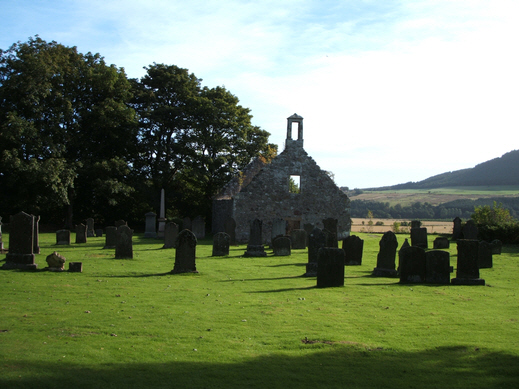 Remains of the later church of Dundurkas with the Spey to the right.
The parish was suppressed in 1782 its lands being divided between Boharm and Rothes. The graveyard is still used occasionally and, as can be seen, is well maintained - as is usual with the churchyards in the care of Moray Council.

e-mail: admin@cushnieent.force9.co.uk
© 2005 Cushnie Enterprises