| | | |
| --- | --- | --- |
| | Cladh Padruigh | |
Chapel within the Parish of: Kingussie.
OS Ref: NN691972 RCAHMS No: NN69NE 8
Also known as Cladh Eadail (St Peter's Chapel?); Beallid; also Cladh Bhaillaid. The chapel was pulled down c.1850 and there is nothing now to be seen of its remains. It is thought to have been situated under one of the walls of the present graveyard. There are ancient remains of iron-age settlement nearby, namely hut circles and a cairn. The ground around the graveyard itself seems to show signs of a later settlement.
Within the walls, everything is overgrown and only a few, mostly 'modern', tombstones are visible.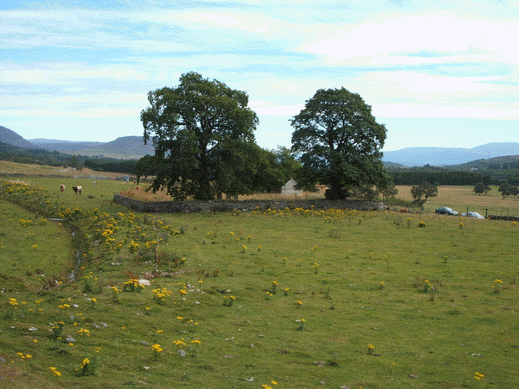 The site of the chapel looking north-east

e-mail: admin@cushnieent.force9.co.uk
© 2005 Cushnie Enterprises