| | | |
| --- | --- | --- |
| | Botary. | |
Associated Chapels: None known.
OS Ref: NJ 472449 RCAHMS No: NJ44SE 14
The church of St Martin at Botary was (with the church of Elchies) a prebend of the Cathedral from 1203x1222, first appearing in the Registrum, No. 69. Close to the Reformation the vicarage seems to have been united with that of Botrophnie. In the Registrum, No. 282, there is the comment in the list of members of the Deanery of Strathbogie, "vicar of Bottary et Elchyn c1400," so the union may have taken place earlier than the Reformation.
Surprisingly, the location of the early church has been all but lost. Although some say it was at Kirkhill (NJ 472449) there is no archaeological evidence to support this. Some say this was simply the site chosen for a projected parish church which was never built. This old parish does seem to have been neglected by writers over the years and Shaw omits to mention it at all.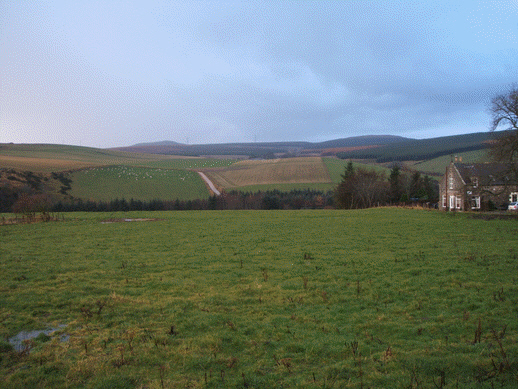 The field in the foreground is suggested as the site of the church of Botary.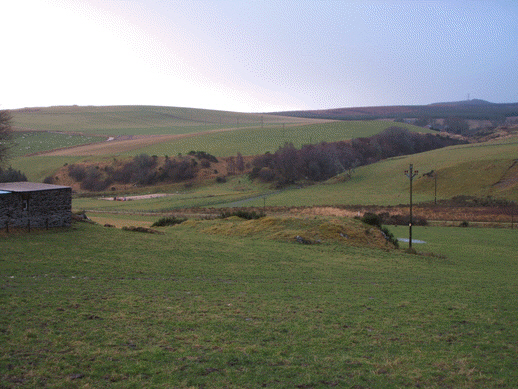 Another possible site about 300m west, just below Botary House.

e-mail: admin@cushnieent.force9.co.uk
© 2005 Cushnie Enterprises