| | | |
| --- | --- | --- |
| | Bellie. | |
Associated Chapels: Bog o' Gight (BVM), Enzie (St Ninian).
OS Ref: NJ 353610 RCAHMS No: NJ36SE 5
Somewhere near Bellie Church was the lowest crossing point of the fast-flowing River Spey and so it was a natural focus for travellers and traders - including Edward I. The church was originally gifted to the Prior and Chapter of Urquhart but, when the two establishments were united in 1454, it was transferred to Pluscarden Priory. Various dedications have been recorded by different authors including St Peter, St Andrew and St Mary however, the evidence seems to point in favour of St Mary.
The only fragments remaining are of the post-Reformation church. The Parish Church was moved to Fochabers in 1798 when the older building seems to have been allowed to fall into decay.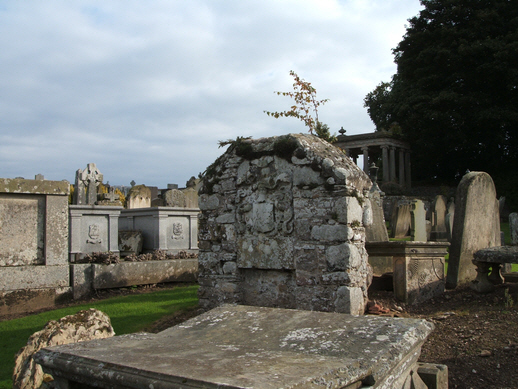 Memorial tablet - Guilielmus Armand, 1770.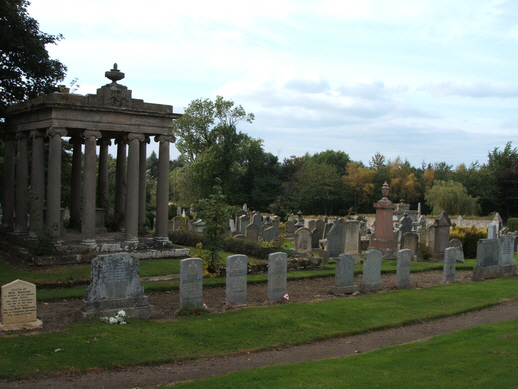 The mausoleum is of the Gordon family - Dukes of Richmond and Gordon.
A chapel dedicated to BVM and All Saints was founded at Gight about 1374. It would appear to have been part of the old Castle (Bog 0' Gight) policies.
Some sources have suggested that there was also a chapel dedicated to St Catharine somewhere in the parish but no confirmation is available.

e-mail: admin@cushnieent.force9.co.uk
© 2005 Cushnie Enterprises