The Collegiate Church of Dunglass.
There is a diversity of opinion as to the name of the founder and the date of the founding of the College of Dunglass. However, most scholars now consider that it came to be by the generosity of Sir Alexander Home of Home in 1450. It may be that the choir and tower were built at this time and the nave a little later, towards 1450.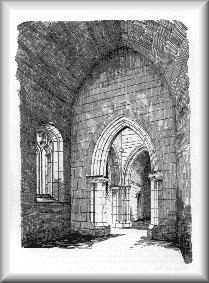 It may be that, although a petition was presented to the Pope regarding the erection of Dunglass into a Collegiate Church, and that consent was given, the purpose was never actually fulfilled.
e-mail: admin@cushnieent.force9.co.uk
© 2005 Cushnie Enterprises