Over the years we have been honoured to receive the following awards which are listed in order of the date of receipt. We accept them with grateful thanks in the same spirit that we hope others receive the awards we have given from this site.


17 May 1999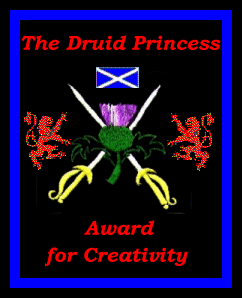 17 May 1999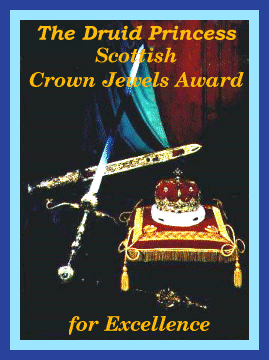 "Congratulations! You have been awarded the Scottish Crown Jewels Award for Excellence
because your website certainly is a great one."


18 May 1999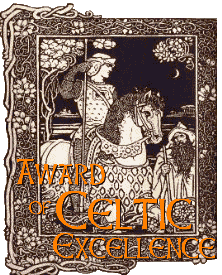 "Your site is excellent! It is very well researched and the content is fascinating! I am so impressed that I would like to award your site our Award of Celtic Excellence to show my appreciation."

16 June 1999

"I would like to extend my congratulations on producing a very visually appealing, creative and informative web site about the early Celtic Saints and their ministries for all your visitors to enjoy. An excellent addition to the web, one that you should be very proud of."


18 June 1999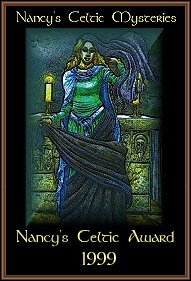 "I am very pleased to inform you that your site, Firth's Celtic Scotland, has been awarded the Nancy's Celtic Award for excellence! This award is not given lightly. As an Irish-American educator, presenting information about our Celtic Cultures is very important to me. You should be proud of the quality of your webpage and I'm happy to present you with this reward for your obvious efforts."


19 June 1999


1 October 1999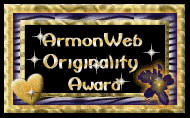 Your web site displayed great creativity and very fine use of graphics on your pages.
Also we found your site easy to navigate.

2 October 1999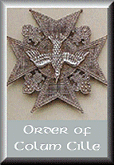 "Your site is one of the best of its kind that we have ever seen. The content is fascinatingly unique and of a high academic standard! You should be very proud to have created such a wonderful place for Celts to visit.
Please accept our highest award, the Order of Colum Cille, in recognition of such a valuable contribution to the Internet."


13 October 1999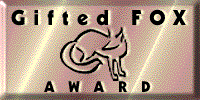 14 October 1999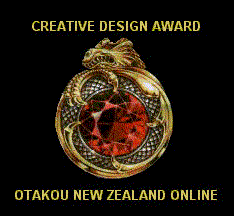 Your Web site has been awarded the Level 4 Rated Quality ** OTAKOU CREATIVE DESIGN AWARD **
Otakou is proud to have you on our winners list; we are aware that you have worked hard to create your web site
and to produce the standard of quality our criteria demands.

19 October 1999

Congratulations! Your web-site has been reviewed and
chosen to bear the 1999-2000 Golden Web Award.


27 October 1999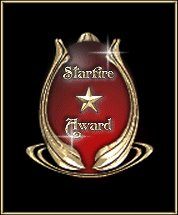 Congratulations! Your Web site has been awarded the Level 4 Rated elite, elusive, exclusive
** STARFIRE AWARD **
with a score rating of 90/100

27 October 1999


29 October 1999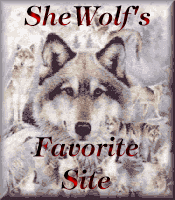 "Your site is just lovely..... and fascinating. I could spend hours (and
probably will!) exploring and learning."

30 October 1999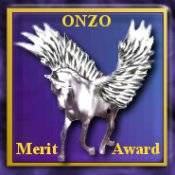 Your Web site has been awarded 6th placing
in our monthly OTAKOU TOP TEN AWARD PROGRAM for the competition month of OCTOBER 1999.

30 October 1999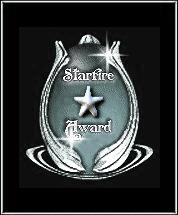 Your website has qualified for entry into the ** BEST OF STARFIRE AWARD ** competition to find this year's overall winning site.
http://www.geocities.com/CapitolHill/Congress/2301/


10 January 2000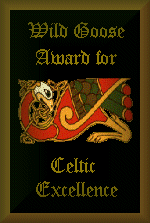 "I have decided to offer you the first
Wild Goose Award for Celtic Excellence!
Your pages reflect excellent Celtic design and content, and thus deserve recognition for these
efforts. May there be more Celtic sites like this. I hope you enjoy this
achievment!"

24 January 2000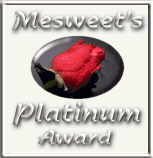 "It is always a pleasure to view sites where you get a learning experience.
The in-depth research you have done on the Celtic saints and the Celtic Church was outstanding.
Thank you for being such an asset to the web community."

2 February 2000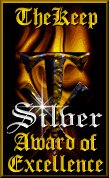 "At least one of our judges bookmarked your site and will no doubt return
again and again as she has a personal interest in all things Celtic, but
hers was not the highest score your site earned with our judges. You
captured more than a few hearts in our staff with your wonderful creation."




12 February 2000

10 March 2000
12 March 2000

Congratulations on a fine
Christian website!

e-mail: cushnieent@gmail.com
© 2005 Cushnie Enterprises